Eryndor & Dagorhir - As Seen On TV!
Dagorhir was recently featured on Discovery Channel's new TV show - Wreckreation Nation! Seen Tuesday nights @ 10 pm, the January 20 episode showed host Dave Modal getting his war on at the annual fall Dagorhir campout Badon Hill!
But as great as watching Dagorhir is, its WAY more fun to play! Get out to a local practice by checking our practice schedule here:
Eryndor Practices can be found by clicking HERE.
Dagorhir is welcoming to new participants and appeals to people of all ages and builds.
Below is the 2 min. trailer for the show, Dagorhir is featured prominently throughout the trailer. Go to Wreckreation Nation's homepage by clicking HERE.
Date: 2009-01-20 07:09:44. Posted by Athron.
ERYNDOR SEASON CLOSER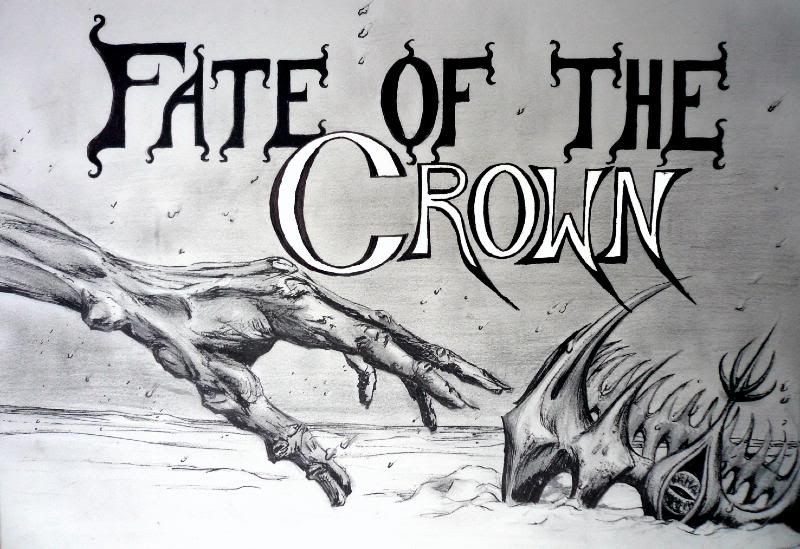 The climax is upon us! After years of desperately escaping Maegmarth's minions, the crusade is finally cornered, and the dark lord's crown is within his grasp. If he reclaims his crown, every piece of dead flesh over milennia will be under his command, and The Continent as we know it will never be the same. But if it is defended, then whose hands will it fall to? The opportunity is yours. Do not miss it.
For teasers and event details,
click here!
Date: 2008-11-03 23:07:13. Posted by Yozomiri.
Ragnarok XXII Documentary
Update: Front and Rear cover art!
Click on the images above to open full-sized versions.
The long-awaited Ragnarok XXII documentary is finished and ready to blow you away!
Thank you, Dagorhirrim. You are the reason that this documentary has been created. You are the motivation for the concept, and the inspiration that drove the creative process.
Here's what the documentary has to offer:
- A feature-length documentary with almost two hours of runtime. The video mainly features the main day battles of each day, Ragnarok nightlife, and interviews. All of which is set to a unique soundtrack from a variety of artists. The documentary shows the intensity of battles, the importance of Dagorhir friendships, and even addresses the philosophies and values that make Ragnarok such an incredible event. This not only makes the documentary a valuable recruiting and educating tool, but its an action-packed and memorable keepsake to be appreciated over and over again.
The two-DVD set will also include:
Over 100 duels of a wide range of fighting styles. Fast-paced techniques are repeated in slow motion for careful examination.
Tournaments and competitions.
A special events section that covers dozens of moments:

The Guard vs Narnia
Bardic competition
Hand-fasting ceremonies
A sacrifice for the Militia
Malinko's Dark Angel Beatdown
Battle rank testing
Hilarious camp moments
and many, many more

The packaging offers a full-color case, with unique artwork on both discs as well
The price of the two-disc set is $30, plus $5 shipping
And if you just can't get enough Dagorhir, you can purchase a package deal and take home the documentary of the first-ever Badon Hill I. The cost of both projects is offered at $40 for a limited time.
And on a personal note...
The last year of my life has been dramatically changed because of this project. I have felt the honor and responsibility of sharing more of our game with the world and helping spread the greatness of our greatest festival, Ragnarok. Besides, it has been really fun getting to know you all by watching over countless hours of footage.
Thanks again to everyone that helped with the filming, interviewing, and music. Dagorhir is about to see an incredible project thanks to your cooperation.
Love and Energy,

-Mithris-
(Eric Scott Baker)

Date: 2008-05-03 13:33:16. Posted by Yozomiri.